I'm back from a great vacation and Exotica Tropicals is returning to our regular Wednesday – Saturday business hours.
Wednesday – Saturday 9:30 AM to 1:30 PM
Lots of new stuff making its way into the nursery these days- which is getting PACKED as everything is growing and blooming.
Some new stuff looking good:
'THAI BLACK' Banana – This is a new variety with very attractive black trunks.
Gets tall (we have some nice big specimens in 3 gallon pots- about 8′ tall.)  Also pups and produces edible fruit.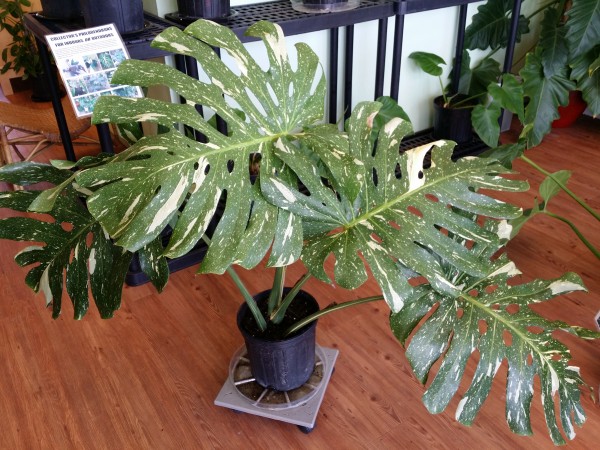 VARIEGATED Monstera delicisoa (Mexican Breadfruit) – A knockout tropical climber!  This specific cultivar is just as robust as standard green deliciosa- but has an incredible white variegation on the leaves and petioles.  Looks fantastic climbing up a tree in part sun to shade.  Collector's choice!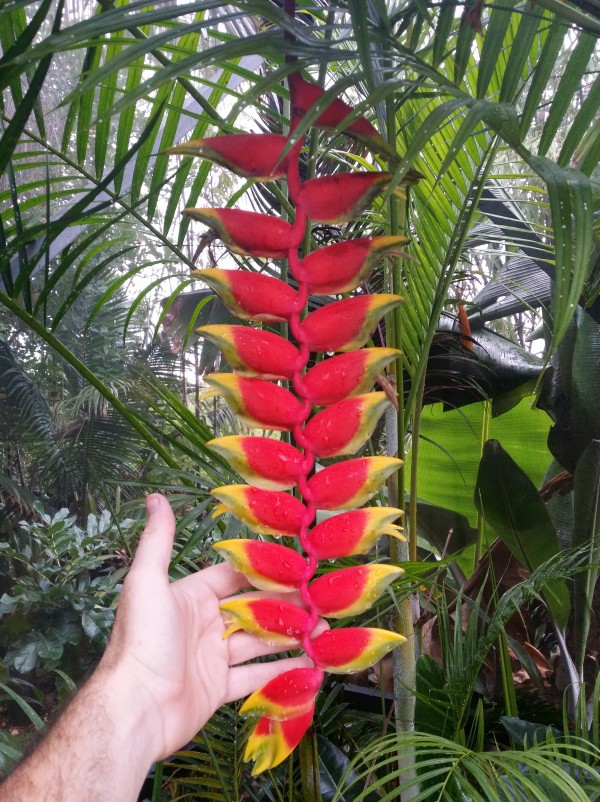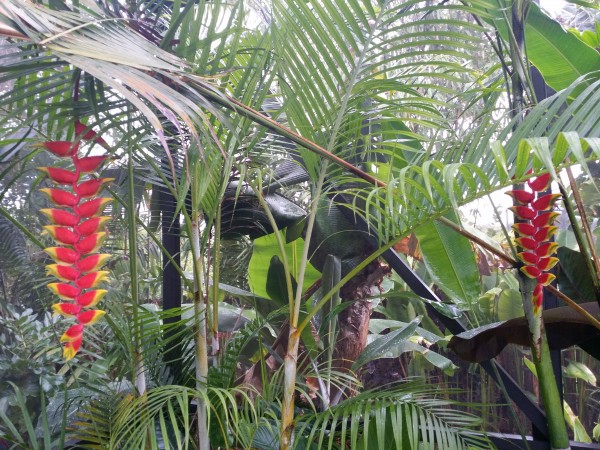 It's been a bumper crop year for Heliconia rostrata 'Hanging Lobster Claw' – I got some enormously long blooms around my pool this season. Almost 2 feet long! 
We've got Heliconia rostrata full of blooms at the nursery in 7 gallon pots as well as smaller plants in 3 gallons.
We are also down to our LAST Rainbow Eucalyptus tree. Call today if you want to reserve it!