Summer is in full swing at Exotica Tropicals and the leaves are getting big- check a few big-leaf favorites we currently have in stock -
WE ARE OPEN WEDNESDAY THROUGH SATURDAY THIS WEEK  9:30 AM to 1:30 PM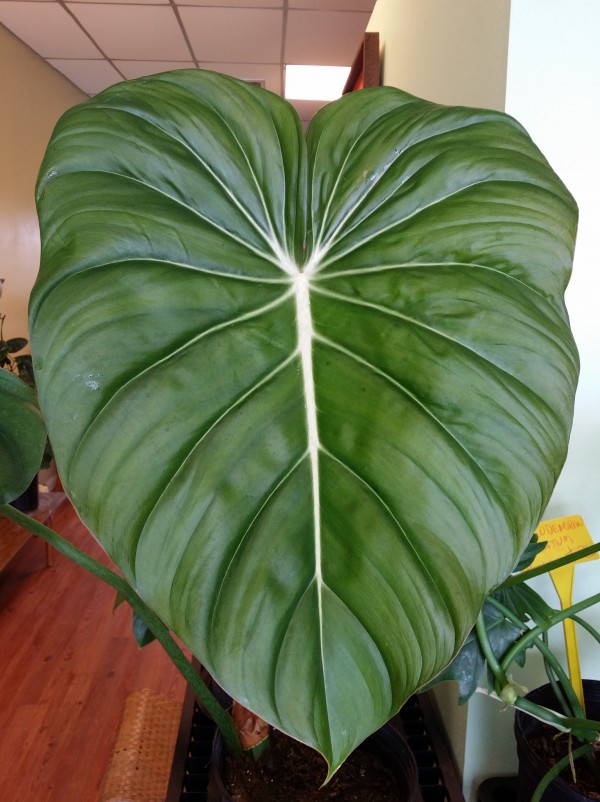 Philodendron McDowelii – a great growing new hybrid- puts out beautiful giant leaves.. a non-climber.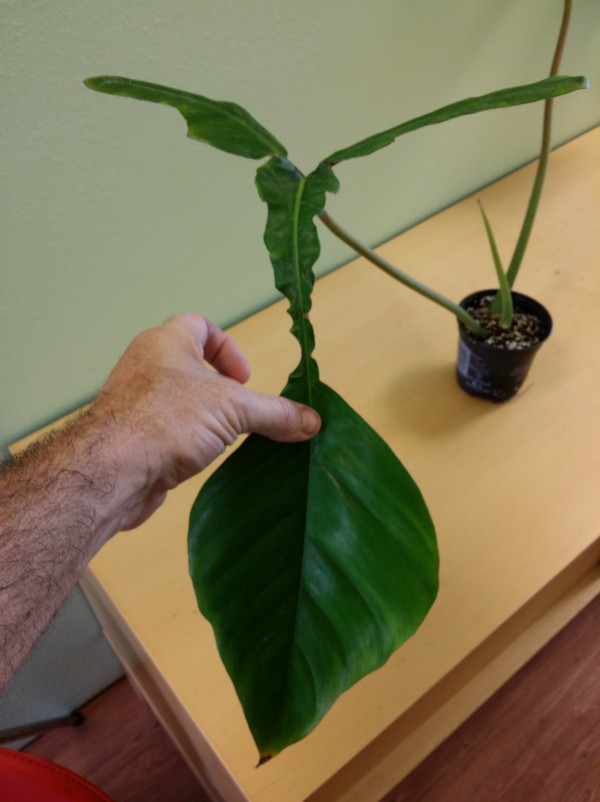 The rare and unusual Philidendron joepii – this is a new addition for 2014! 
A climber from French Guiana – this Philodendron occurs naturally in only one known location- plus look at that crazy leaf!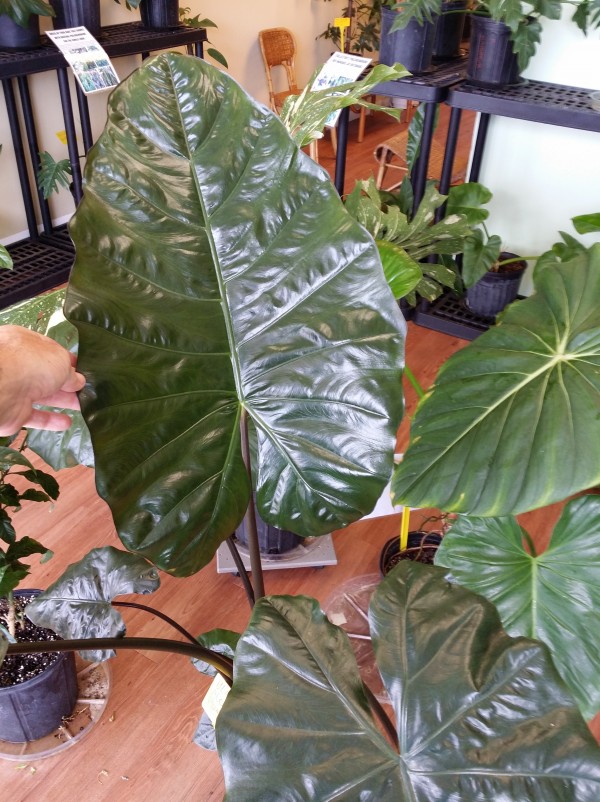 The big leaf metallic black goodness of Alocasia plumbea- this is a great addition around a pool. Puts out plenty of babies too.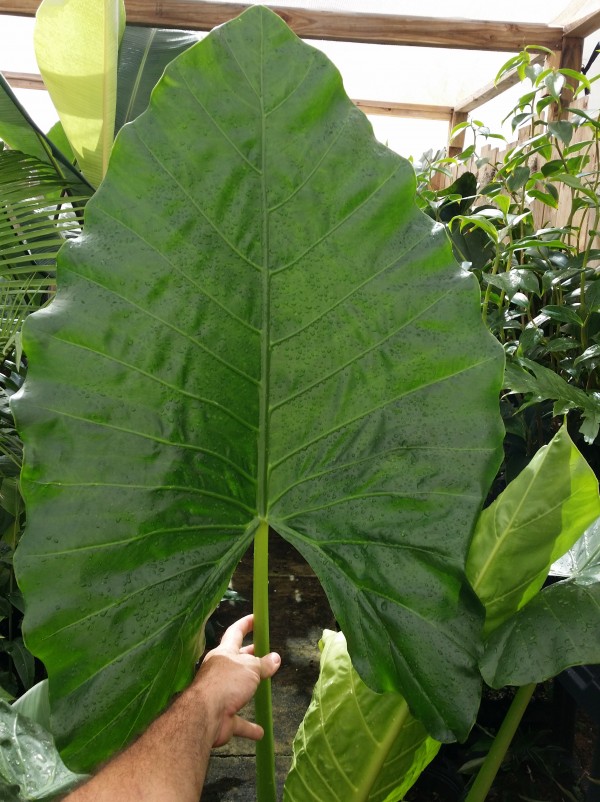 Alocasia 'Borneo Giant'  This one gets BIG and the one I'm holding is just getting started..