Quite possibly the most beautiful tree in the world..  The Rainbow Eucalyptus has a trunk that shows off multi-colored layers of bark, producing a rainbow of shades.
When this tree gets a good dose of water, its trunk will swell, causing its bark to peel off in paperlike sheets- each exposed layer displays a different color- from reds to oranges,  greens and purples, even blueish hues. Whats more, the leaves release a pleasant Eucalyptus scent when crushed- I throw them in my hot tub on occasion.
A fast grower, Eucalyptus Deglupta loves sun, humidity and water. Give it a sunny spot with rich organic soil and watch it go. Can reach 60 feet in the tropics, more likely 40-45 feet high in Florida. It's canopy is lush without being overpowering for plants below. There is a well known grouping of these trees on the "Hana Highway" in Maui.
Rainbow Eucalyptus is cold hardy down to the mid-high 20′s. I have two mature specimens in my garden that easily dealt with an overnight low of 25-26F.
Beautiful, Unusual, Hard to Find and Highly Recommended!
Update FEBRUARY 2018:  We HAVE this tree in stock and for sale!

You can Buy Rainbow Eucalyptus Online from our Online Shopping Store
(Usually found near bottom of page)
or EMAIL US for larger specimen pickup availability in Melbourne, FL.
For up to the minute information on our in-nursery stock of  Rainbow Eucalyptus Trees- please  email (see contact page)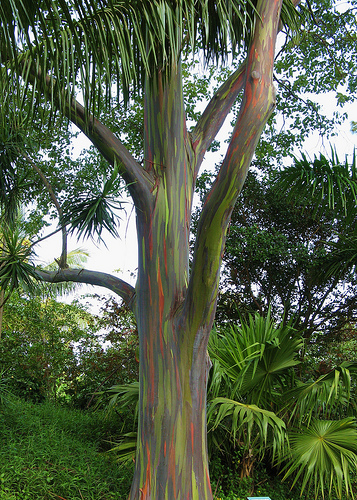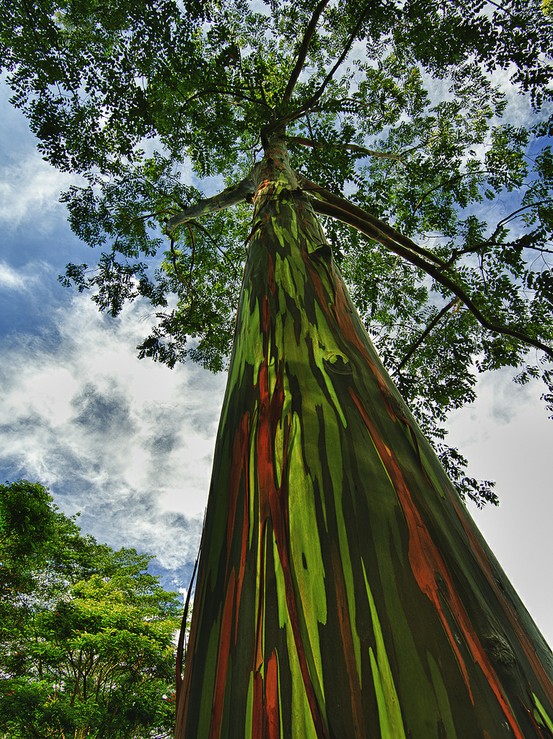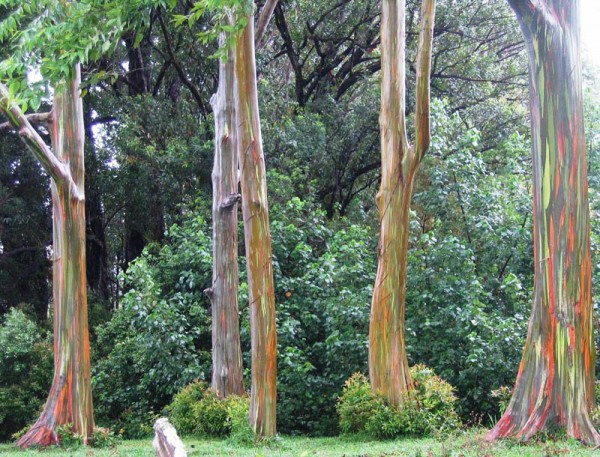 RAINBOW EUCALYPTUS TREES GROW FAST!
Check out the growth rate on one of our customer's tree: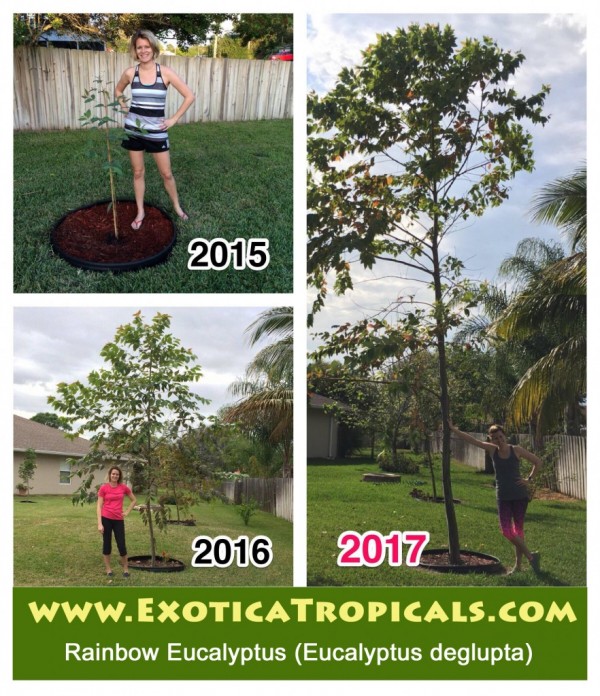 Buy Rainbow Eucalyptus Online – Mail Order Eucalyptus deglupta – Shop Online and Ship  -Buy Rainbow Eucalyptus Online -Rainbow Eucalyptus For Sale