Exotica Tropicals is back to its regular Wednesday – Saturday hours after the holiday.
Lots of new plants coming into the nursery these days- everything is growing and blooming like crazy with the tropical weather!

This Week's Hours:
Wednesday :       OPEN 9:30 am to 1:30 pm 

Thursday :          OPEN 9:30 am to 1:30 pm

Friday :              OPEN 9:30 am to 1:30 pm

Saturday:           OPEN 9:30 am to 1:30 pm
Sunday:                Closed

Some more new photos:
A few blooming Heliconia around the nursery:  Heliconia bihai x marginata 'Rauliniana' (right)
Heliconia stricta 'Firebird' (center),  Heliconia rostrata (hanging on left), Justicia 'Orange Plume' (in back)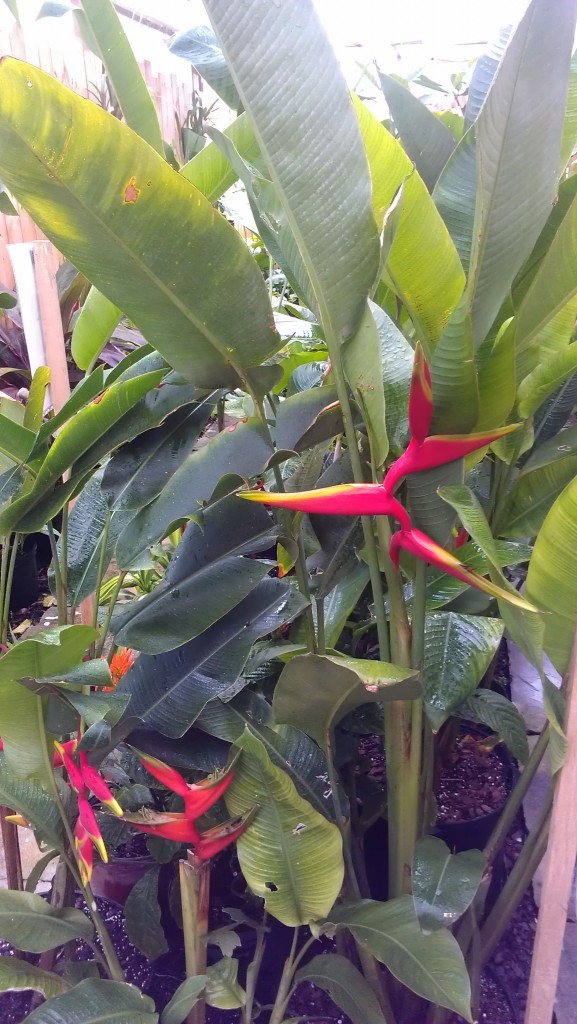 Philodendron gloriosum -  a terrestrial spreader with big velevety leaves. Likes a shadier protected spot.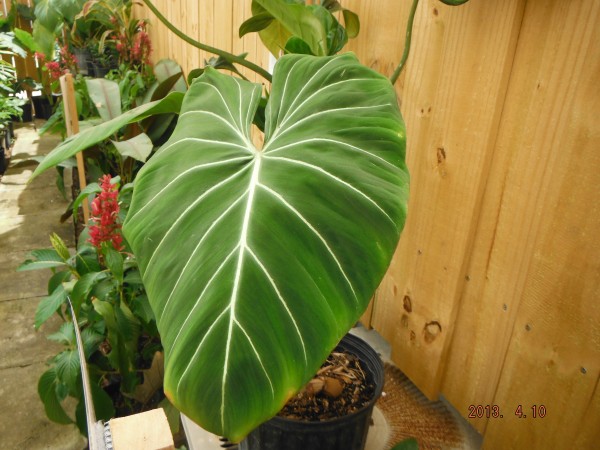 Collector Cordylines (Ti Plants)  "Picasso Red" and "Hilo Rainbow"

Megaskepasma erythrochlamys "Brazilian Red Cloak"
Very tropical looking large leaves with brilliant fuschia towering blooms – a butterfly favorite.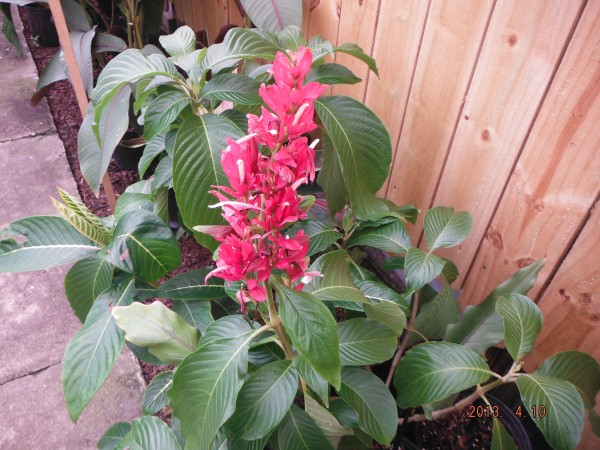 Justicia Spicigera 'Sidicaro'  – "Orange Plume"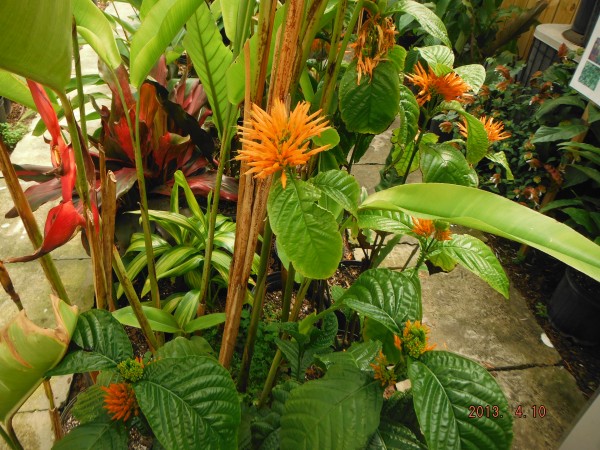 Philodendron "Pink Princess"  (Climbing Philodendron with Pink Variegation)