Exotica Tropicals 2014 Summer Sale has begun- all plants (except Eucalyptus) are 20% OFF this week!
We are open Wednesday 8/6 through Saturday 8/9  9:30 am to 1:30 PM
Come in early to get access to the best selection!
We should also have some Sausage Trees on Saturday, as well as some nice blooming  and Heliconia Golden Torch, Heliconia latispatha 'Distans' and the very cool Hedychium "Tara" Ginger.
Some other cool plants around the nursery include:
BLUE GINGER Dichorisandra thyrsiflora 
Likes a part sun- has upright electric blue/purple flower clusters. Very Nice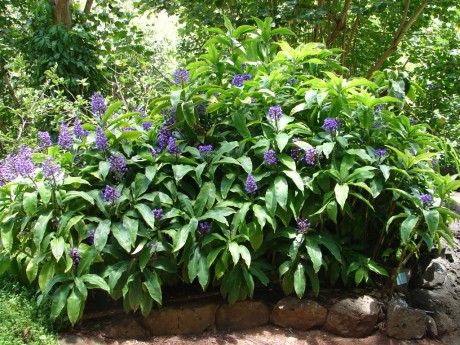 The very beautiful and much more obscure  Stromanthe sanguinea.
This is the original form, very good color and grows quite well in a part sun to bright shade.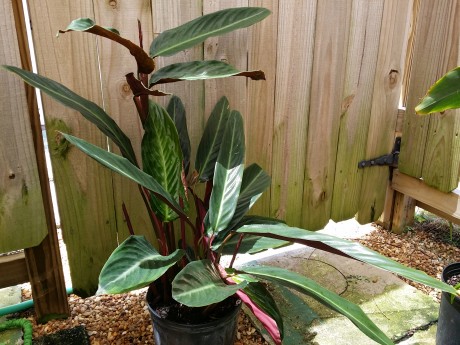 Red Button Ginger, Costus woodsonii is blooming at the nursery. Very easy to grow in sun and features an edible flower that tastes like a tart cherry.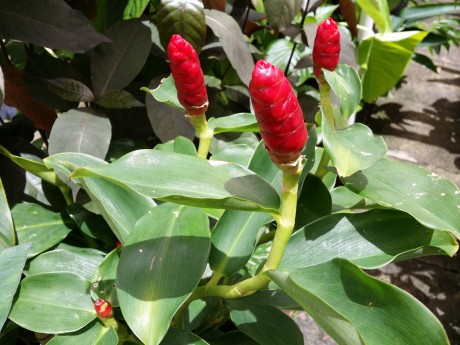 This odd croton has huge fat and wide leaves and bright yellow coloration. I have grown this one for a few years and its quite different looking and a good grower in part sun to sun.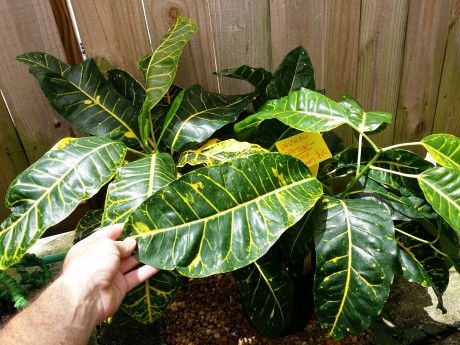 A nice Medinilla specimen growing in a Coconut Mat Basket.  Likes it a bit hot and dry- growing like crazy and starting to put out its pink blooms now.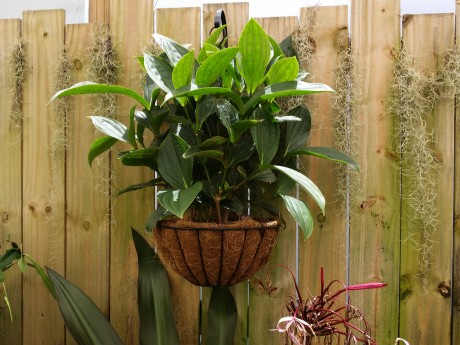 Bloom example: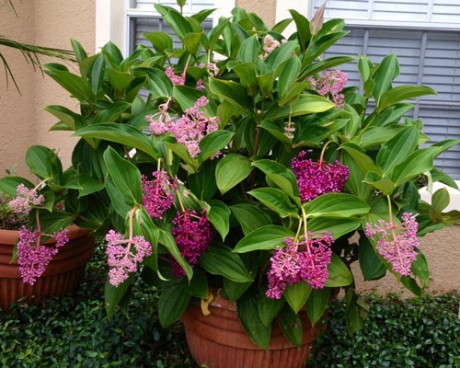 A very interesting new Xanthosoma I just got in stock – not 100% sure of its true ID- I think it may be Xanthosoma atrovirens or Blue Giant, but it is definitely unusual- different from your green, violet and lime Xanthosomas- the leaf is a bit thicker with an almost velvety blueish hue. Getting bigger and bigger in my garden.. only have a couple of these available.