HUGE TROPICAL PLANT SALE THIS SATURDAY March 2nd
at Melbourne Botanical Fest!
Exotica Tropicals will be PACKED with awesome tropicals this weekend at the Melbourne Botanical Fest
We will have a LIMITED QUANTITY of Beautiful 6-7 Foot Tall Rainbow Eucalyptus trees – ready to go right into the landscape and take off this Spring!
(These will sell quickly, if you would like to pay ahead and reserve yours for pickup at the show- email us at ExoticaTropicals@gmail.com)
We will also have:
Hanging Lobster Claw Heliconia
Giant Heliconia Jacquinii (orange and yellow bloom- don't usually have this one!)
Fragrant Ylang Ylang Trees
many types of Heliconia, including Red Firebird &Hanging Lobster Claw – sizes vary from 3gal to 7gal.
Sausage Trees
Fragrant Orange Champak Trees – Magnolia champaca
Red Ginger
Plumeria
Unusual Cordyline (Ti Plants)
Unusual Aroids (Philodendron, Anthurium, etc)
and plenty of cool oddball plants!
We will also have a very limited supply of Tropical Flower Bouquets (Heliconia, Ginger, etc) available on a first-come basis- so get there early on Saturday for the best selection.
This show only happens once a year, and it's a great one, so don't miss it!
DIRECTIONS AND SHOW INFO HERE:
http://www.facebook.com/events…-fest/376641792879053/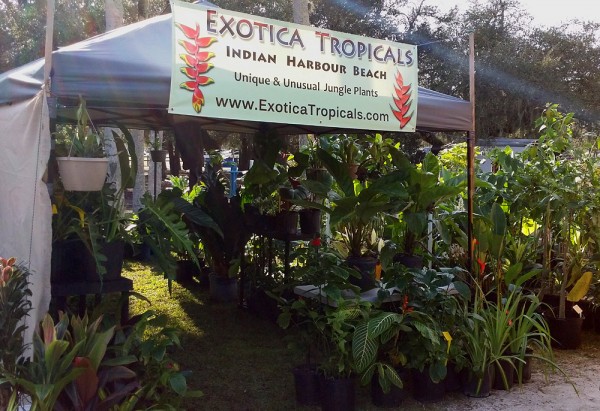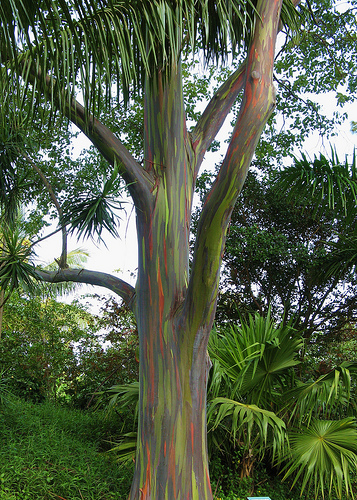 Rainbow Eucalyptus