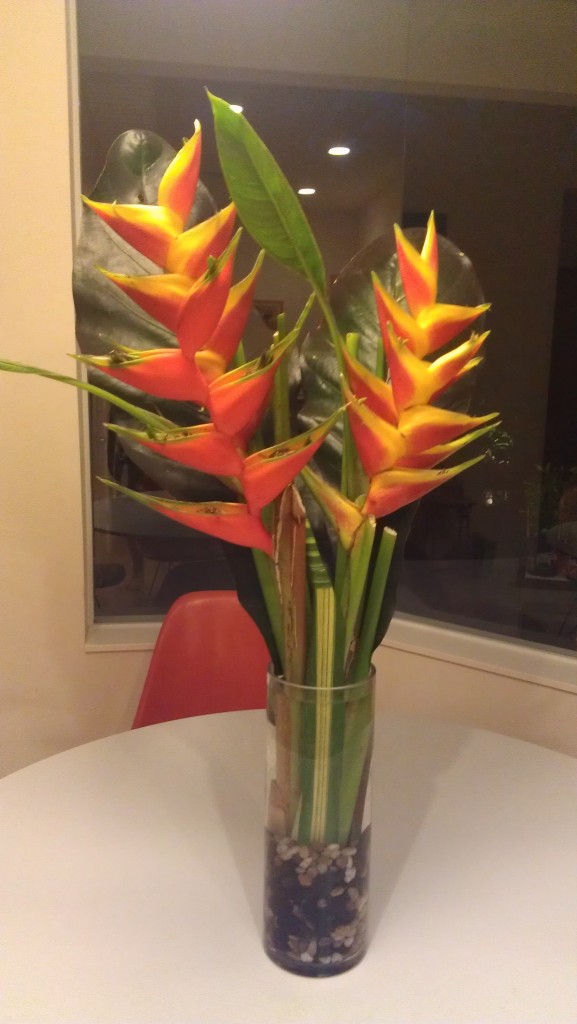 Having Heliconia clumps in your yard means going out and cutting a vaseful of fresh flowers to display-
Heliconia varieties bloom at all different times of the year – some even through the winter months.  Having a few different types in the landscape means always having something to put in a vase- or you can leave the blooms on the plant and enjoy them for months on end.
In this arrangement we have:
Heliconia caribaea x bihai 'Jacquinii'  (yellow and red)  – live plants coming soon to the nursery.
Heliconia stricta 'Firebird'  -available now at the nursery.
Leaves from Anthurium x Marie and a rolled Variegated Panadus frond.  Both available now.
All grow quite very well in the Melbourne Beach area.