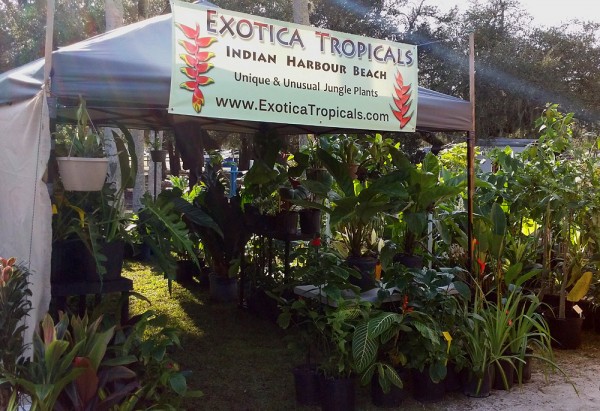 Show season is now in full swing- Exotica Tropicals will be a vendor at the 2014 Florida Institute of Technology Botanical Fest Plant Sale on Saturday March 1, 2014.   It's a great show, so come on down and get something awesome for yourself + tour the gardens on campus.
The nursery will be closed this Friday 2/28 and Saturday 3/1 but we will be vending just over the causeway at FIT on Saturday.
We will be open regular Wednesday – Saturday hours next week 3/5 – 3/8 2014.
This time of year we are often doing weekend plant sales, so it may be best to call ahead to make sure we are going to be open when you would like to stop by.
There are alot of new and unusual plants coming through the nursery these days- stuff is turning over quickly- its a great time to keep popping in to see what's new!  Are you ready for SPRING?
Below are some photos from the Vero Beach Gardenfest show on Feb 1st: