Exotica Tropicals is having a huge holiday sale ALL THIS WEEK!  Save up to 50%!
EVERYTHING IS ON SALE!
To Get Discount Pricing, you must mention "March Sale" at checkout
Full Sun Bromeliads – 50% OFF
Fragrant Spice Ginger – 20% OFF
Purple Sword Alocasia Lauterbachiana – 20% OFF
Huge 7gal Bamboo-like Costus Ginger "Cameroon Queen" – 20% OFF
Beautiful 7gal Sunshine Trees (Erythrina variegata) – 20% OFF
7 gallon Alocasia Calidora/Portora Giant Elephant Ears – 15% OFF
Philodendron Giganteum (gets huge leaves) – 15% OFF
All Hawaiian Ti Plant Varieties (Colorful Cordylines) – 15% OFF
Giant Black Batflowers – 15% OFF
Justicea "Yellow Plume" – 15% OFF
Sausage Trees – 15% OFF
Costus Spicata (orange bloom) – 15% OFF
Clerodendrum "Starburst" – 10% OFF
7gal Rainbow Eucalyptus – 10% OFF
EVERYTHING ELSE IN THE NURSERY : Heliconias, Ginger, Philodendrons, and more – 10% OFF
Below are some new pics of interesting plants from around the nursery- we've got lots more cool stuff on hand- stop by this week, check it out and get something on sale!
This week's hours are Wednesday thru Saturday
3/4 – 3/8/ 2014
9:30am to 1:30pm
Philodendron giganteum
Big Batflower (black)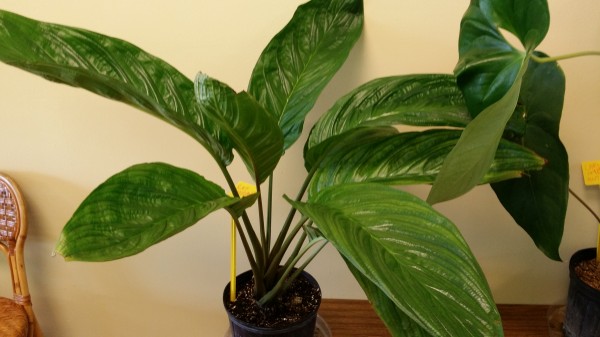 Blooming Costus lucanusianus  (Cameroon Queen Ginger)  Bamboo-like stalks without the leaf drop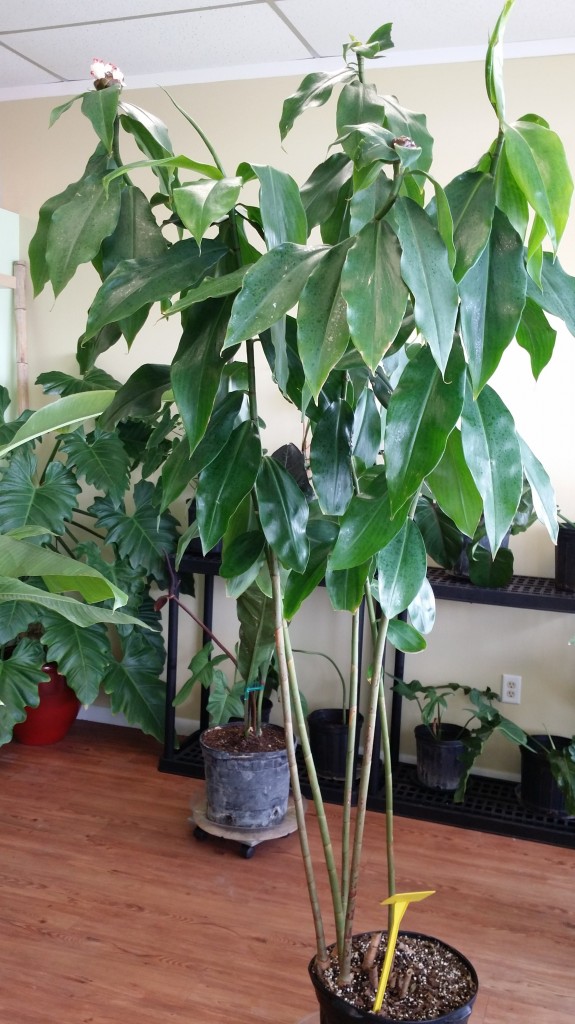 Philodendron 'Bob Cee'  a very unique leafed climber – sun tolerant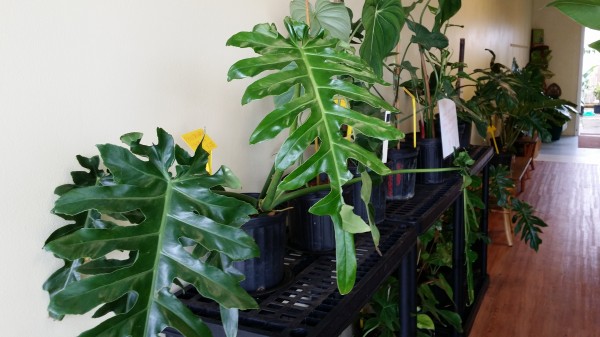 New! Philodendron McDowellii  -  This is an improved Philodendron gloriousum – much tougher and more robust.
Hybridized for bigger leaves and faster growth but the same great tropical look. – One of my favorites.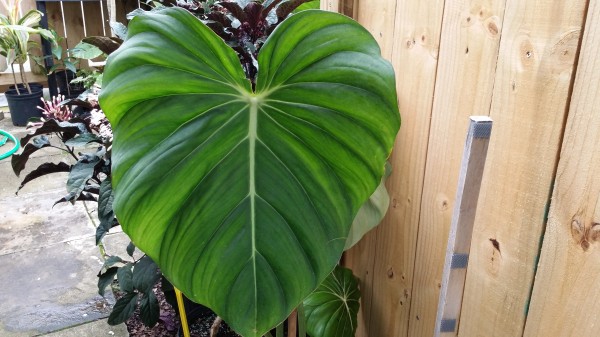 Clerodendrum quadriloculare  'starburst' or 'starbush'   Dark purple and green leaves with huge clusters of flowers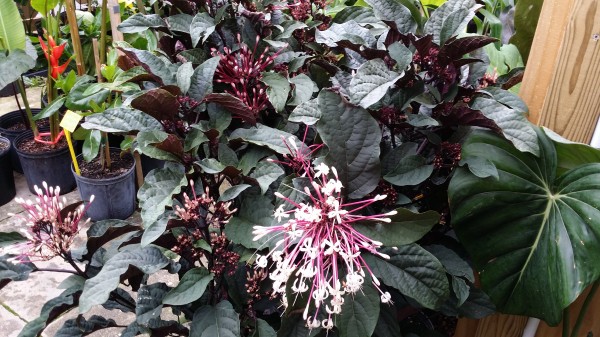 Megaskepasma erythrochlamys  'Brazilian Red Cloak'  A great grower and bloomer. Butterflies love it as well.
Rainbow Eucalyptus is in the foreground.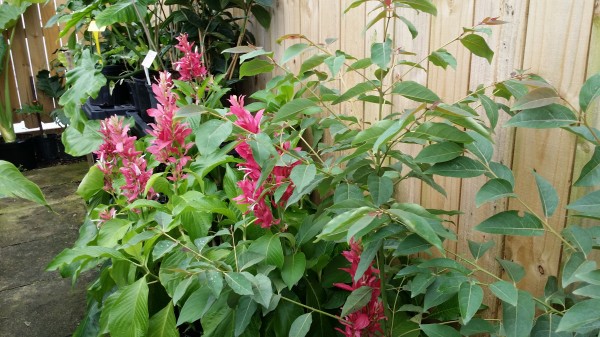 Red Button Ginger – Costus woodsonii  and easy to grow constant bloomer- with edible fruit.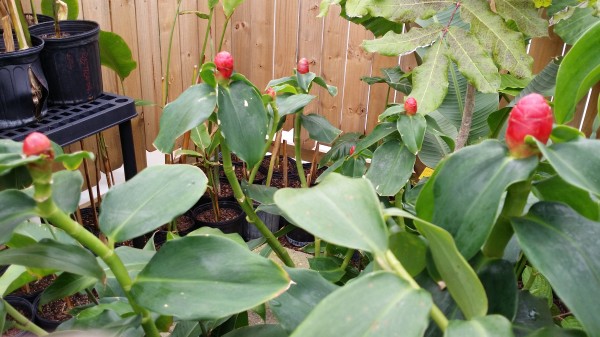 All kinds of Hawaiian Ti Cordyline varieties-  colorful and unusual types