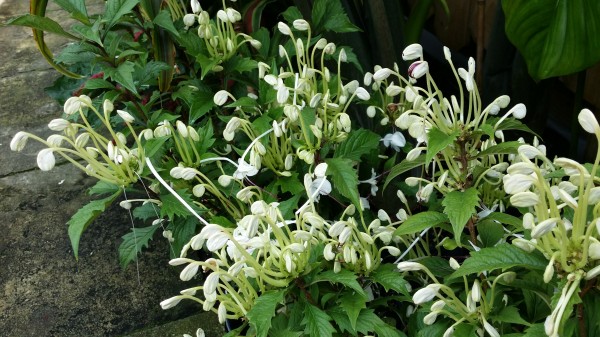 Exotica Tropicals will be open from 10:30 – 1:30 on Friday 4/4 as we load up for the Winter Garden "Spring Fever" Plant Show.
We will be selling tropical plants at the Winter Garden show both Saturday and Sunday. More info is available here.
We will also have some fresh cut Tropical Flowers available at the nursery on Friday- and at the Winter Garden show Saturday & Sunday.
The above photo is of a cool new plant we will have on hand – "Musical Notes"  Clerodendrum incisum