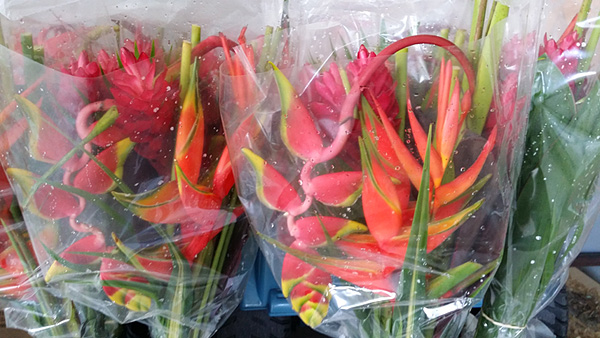 If you haven't already seen on TV or heard on the radio, this weekend, Sat & Sun 10-4 is the Eau Gallie "In Bloom" GardenFestival and Sale.  (Info/directions here)
This is their 2nd year and it has grown to about double or triple in size, covering multiple streets in the Arts District.. so lots of vendors, food and stuff to see.
Exotica Tropicals will be in spaces 50 & 51 selling all kinds of tropical plants.
I also have a limited quantity of FRESH CUT TROPICAL FLOWER BOUQUETS on hand.  These are the same bouquets I've had in the past for Valentine's, Mother's Day, etc.
I have a limited amount for the show- but you can reserve one or more ahead of time using  online checkout located here:
RESERVE TROPICAL FLOWER BOUQUETS
You can pre-pay via Credit Card (you don't need a Paypal account)  and I will hold your flowers for you at the show
Pick up is Sat-Sun at the the Eau Gallie "In Bloom" Show- Exotica Tropicals space 50-51
See you there!