Here's photos of a few new plants at the nursery this week:
Heard of an Angel's Trumpet? This is the "Devil's Trumpet" (Datura)
Dark purple to black stems with deep purple blooms with white center.  Fragrant in the evening. Creepy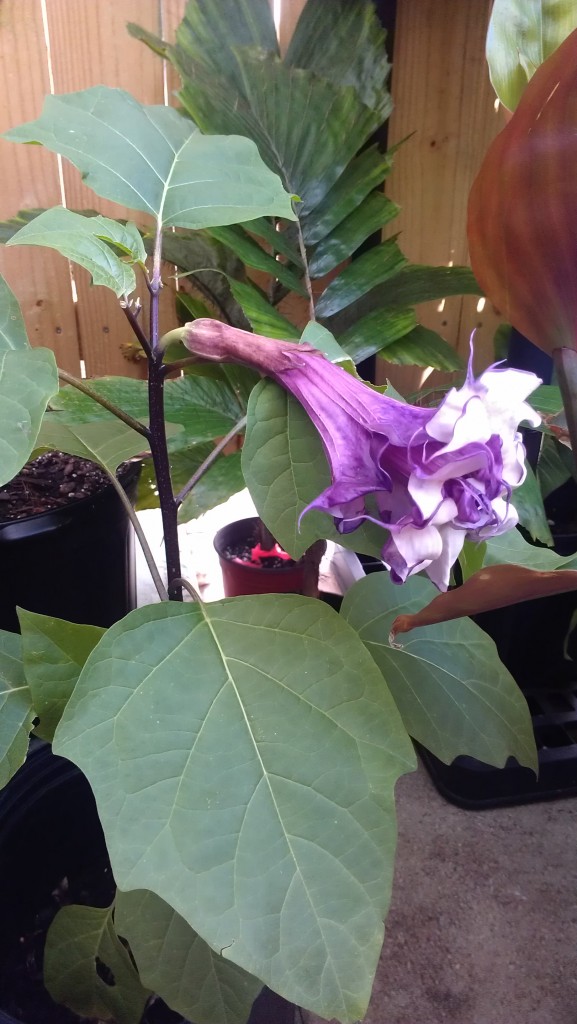 Finally got in some YELLOW Costus Ginger. I believe there is only one left already! What's cool is that the edible flowers are orange against the yellow cone.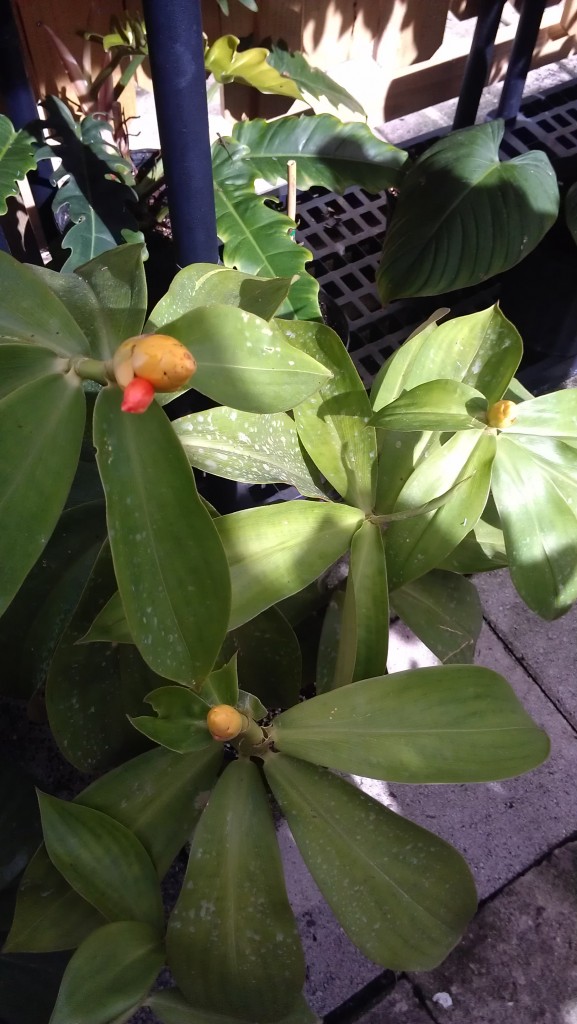 Got some Heliconia x 'Rauliniana" with nice blooms: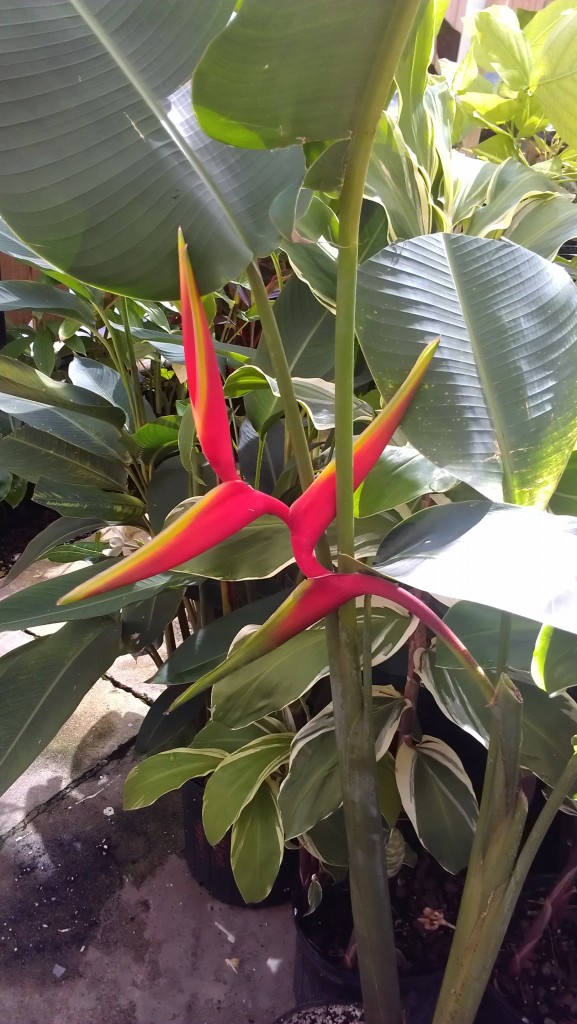 Indonesian Wax Ginger (Tapeinochilos ananassae):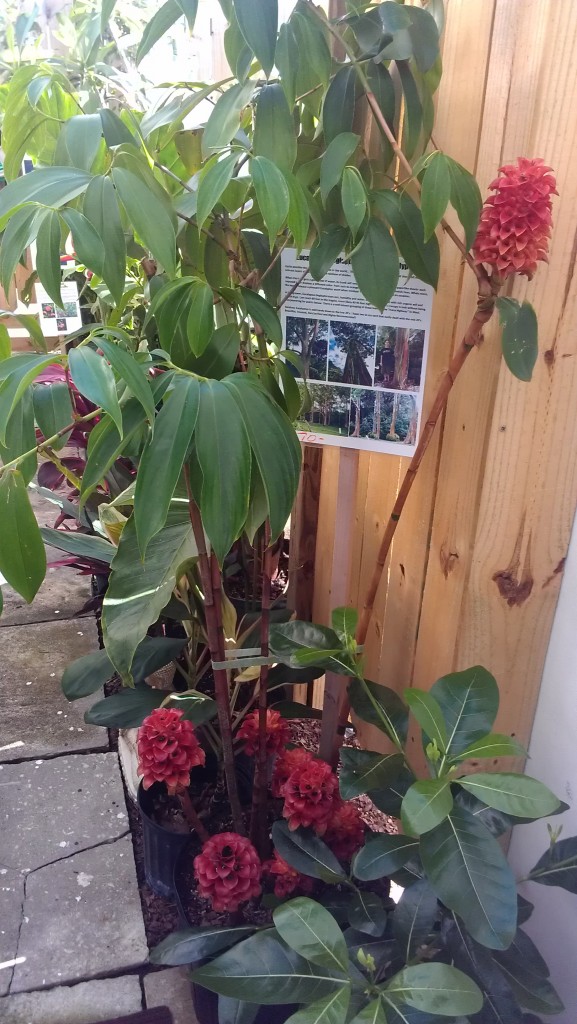 Some blooming Shampoo Ginger (Zingiber zerumbet 'Darcyi')  What's great about this one is that the foliage is variegated!
(the basal blooms turn red too- you can squeeze them and use the nectar to wash your hair)