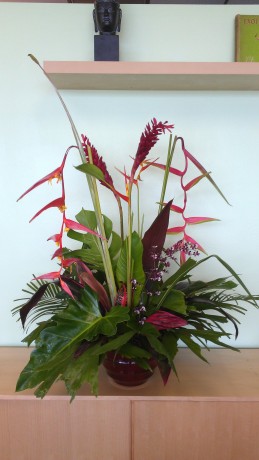 There's a new flower arrangement in the front of the nursery this week- it contains Heliconia "Sexy Pink", Heliconia Collinsiana, Red Alpinia Ginger, a Oncidium Orchid and lots of tropical foliage including Ti leaves and palm fronds.
Exotica Tropicals creates these types of arrangements for events, parties and special occasions.
Interested in some flowers?