Hello Tropical Gardeners!
Exotica Tropicals is having a huge holiday sale for over a WEEK long!  Save up to 40%!
Beginning on Black Friday 11/29 and continuing thru NEXT Saturday 12/7
EVERYTHING IS ON SALE!
Just mention the SALE CODE "Holiday Sale" and get the following discounts:
Red Firespike  – 40% OFF
7 gallon Ylang Ylang Trees – 20% OFF
7 gal Sunshine Trees – 20% OFF
7 gal Sausage Trees – 20% OFF
7 gallon Alocasia Elephant Ears – 15% OFF
ALL Philodendrons – 15% OFF
ALL Xanthosoma Elephant Ears – 15% OFF
ALL Heliconias – 15% OFF
ALL Gingers – 15% OFF
3 gal Rainbow Eucalyptus – 10% OFF
EVERYTHING ELSE – 10% OFF
Below are some new pics of interesting plants from around the nursery- we've got lots more cool stuff on hand- stop by this week or next week, check it out and get something on sale!
This week's hours are Friday thru Saturday
11/29 & 11/30
9:30am to 2pm
(Closed Wednesday and Thursday for Thanksgiving)
Next week's hours are Wednesday thru Saturday
12/4 – 12/7
9:30am to 1:30pm  (2pm on Saturday)
Red Firespike – Odontonema strictum
I took this photo last weekend in the Mexican Jungle pavillion at Disney's Epcot World Showcase – it handles cold temperatures well.  It's a tough plant, a great bloomer and butterflies love it.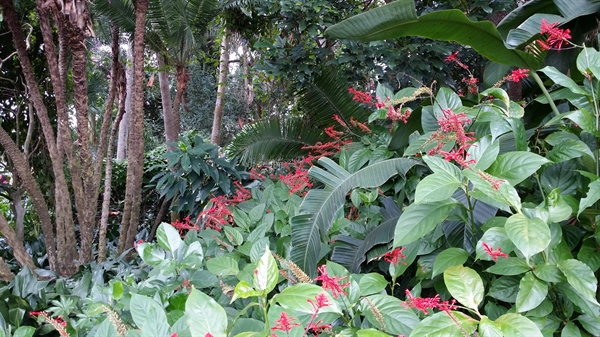 The shop is fully packed with amazing Philodendrons- plenty of unusual terrestrial and climbing specimens. Here are two massive Philodendron giganteums- they get giant round shiny leaves. Ideal location is in shade/under tree canopy. They also make excellent indoor houseplants.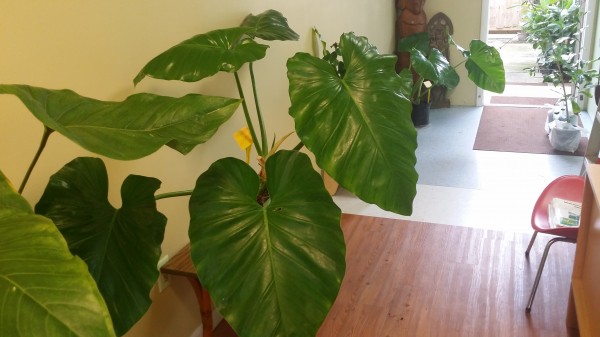 The Cordyline (Hawaiian Ti Plant) selection is looking really good- the fall weather intensifies their color. Many varieties in stock including the new "white babydoll" compact Ti shown in front.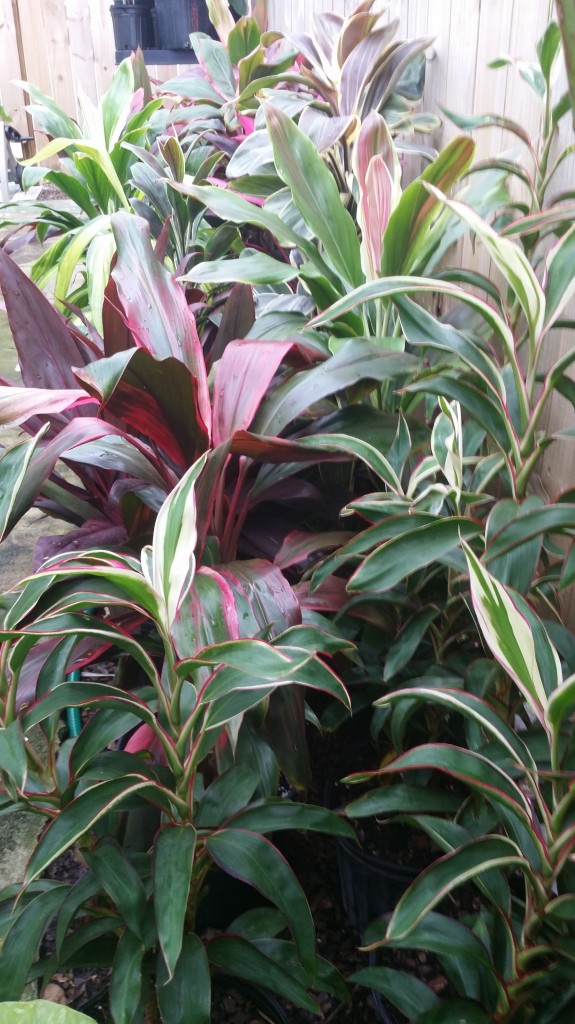 This is a cool variegated variety of Alocasia 'California'  it is a smaller sized Alocasia- the leaf gets up to about 2 feet.  The variegation is pure white and it makes plenty of babies.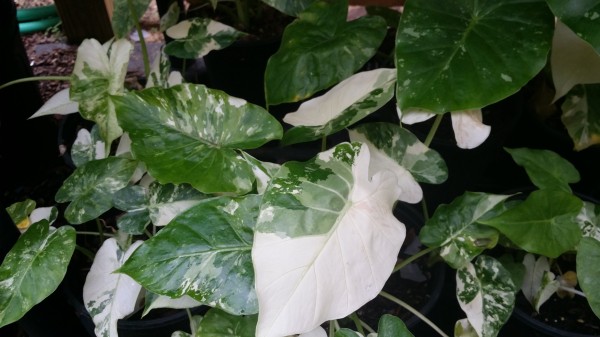 Here is a new & rare aroid- Philodendron asperatum.  It is a climber from the jungles of Central America and has a fuzzy textured petiole. It is a tough plant and produces a beatiful rippled leaf.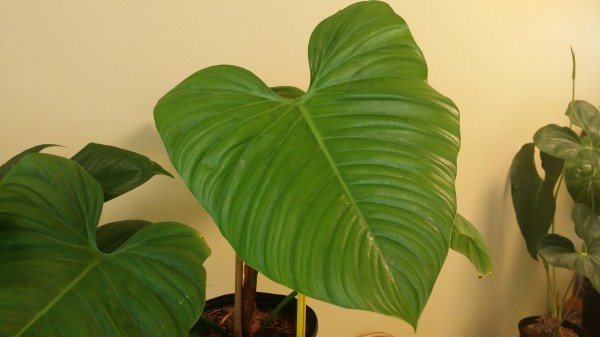 Closeup of textured Philodendron aspertum petiole
This is a rare and awesome Costus Ginger – Costus 'Chiapus'
It is from Chiapus, Mexico and has red undersides to the leaves and produces a 6-8″ tall red cone bloom on the end of its stalks. It gets to about 4 or 5 feet tall and makes a nice clump.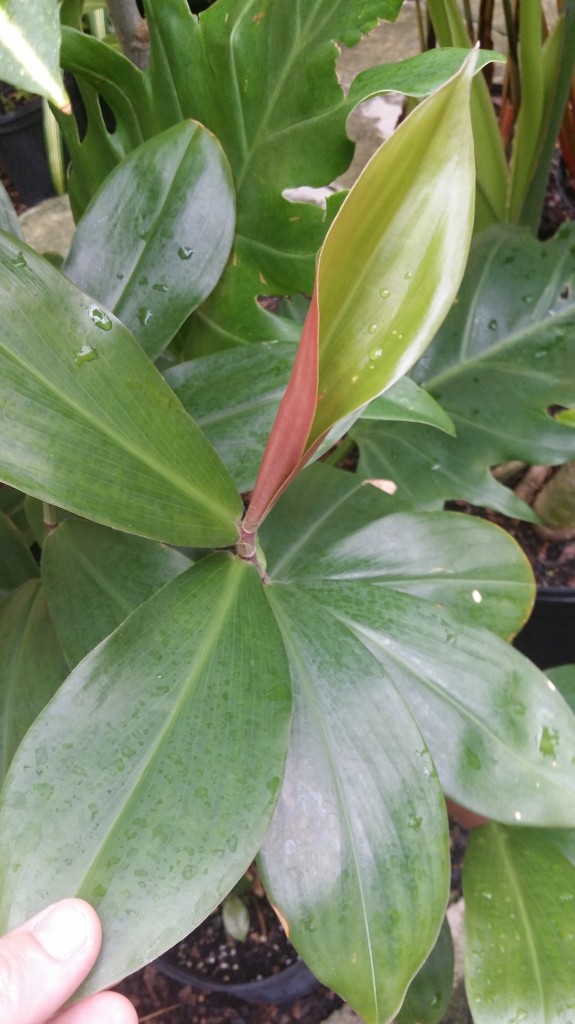 See the next post below for more recent tropical plants!