Here's a look at what's looking good at Exotica Tropicals – plus a few new plants!
Christia obcordata – Swallowtail Plant or Butterfly Plant
This is a very interesting plant that resembles a group of butterflies fluttering around. It's in the bean family, and at times can really fool the eye!
Below my photo are a few others from the interwebs..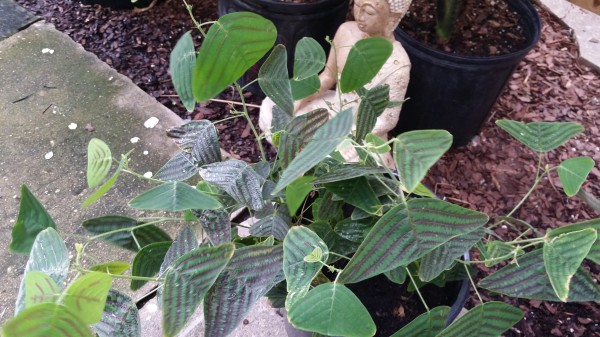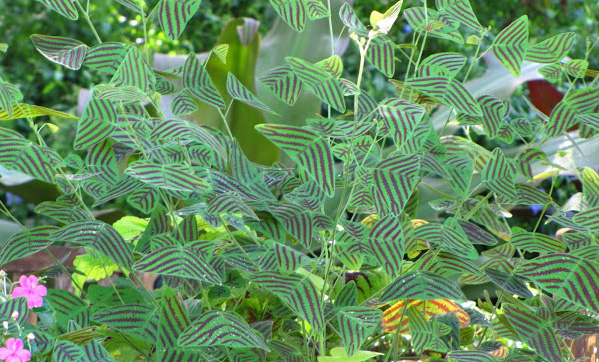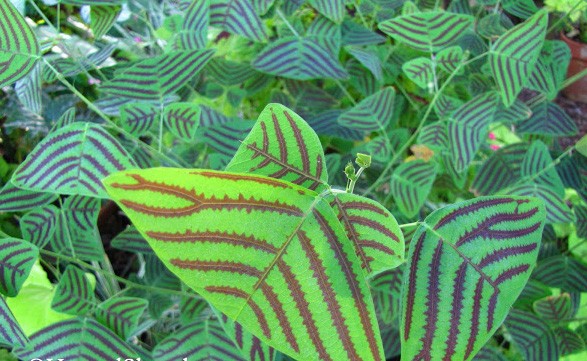 Crepe Ginger – Cheilocostus speciosus
These have been putting out blooms lately. Maroon terminal cones with tissue white flowers. Pictured is the green form.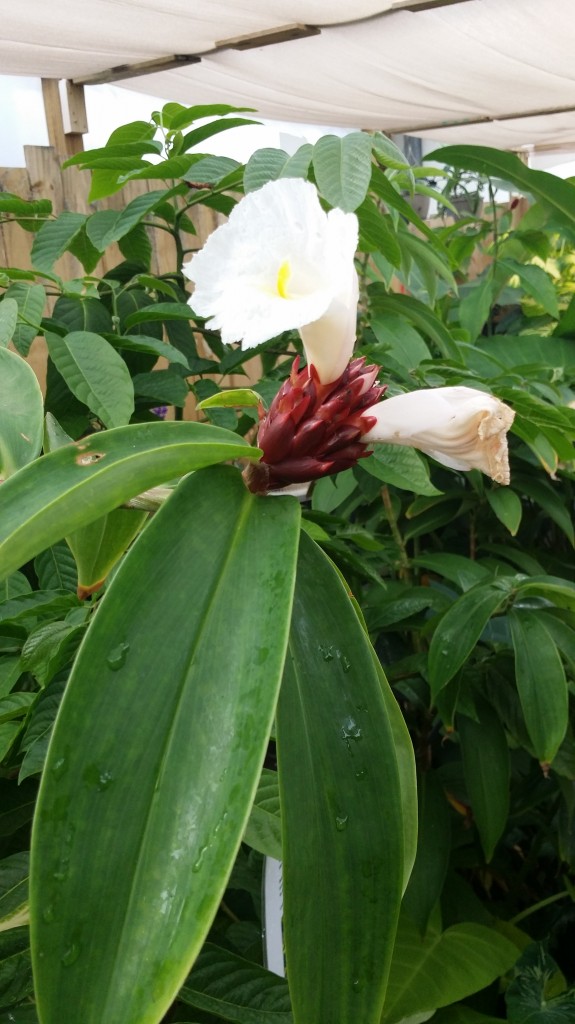 Blue Ginger – Dichorisandra thyrsiflora
This is a really cool one!  Likes an indirect sun to a shady location- which is great because the electric blue blooms can really stand out in a darker location.  Below my photo is another from the interweb.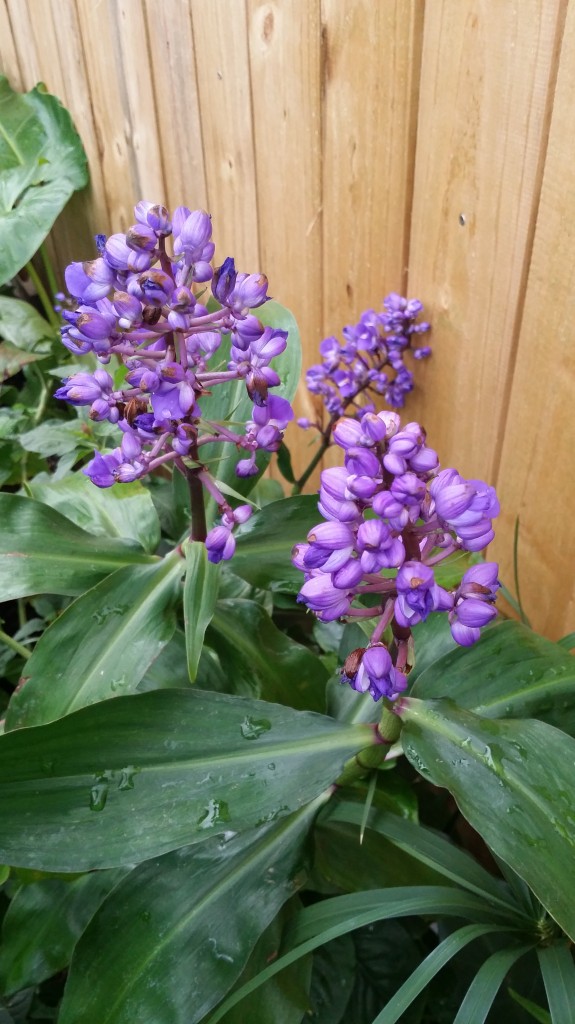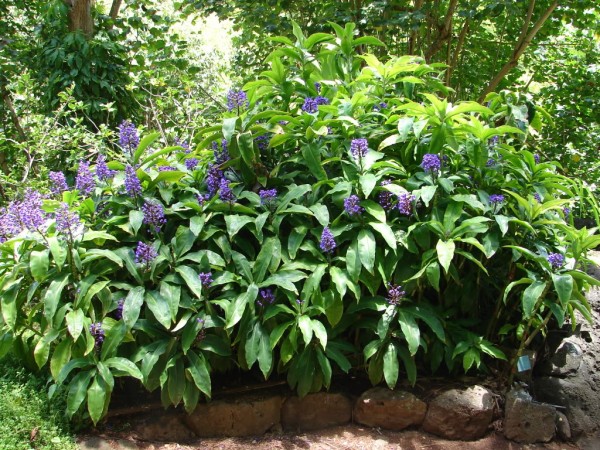 New Compact Form Cordyline (Hawaiian Ti Plant)  'White Baby Doll'
I really like the compact form Ti Plants- they are tough and offer a unique look.  This one is a new addition to the nursery, and has some really nice coloration.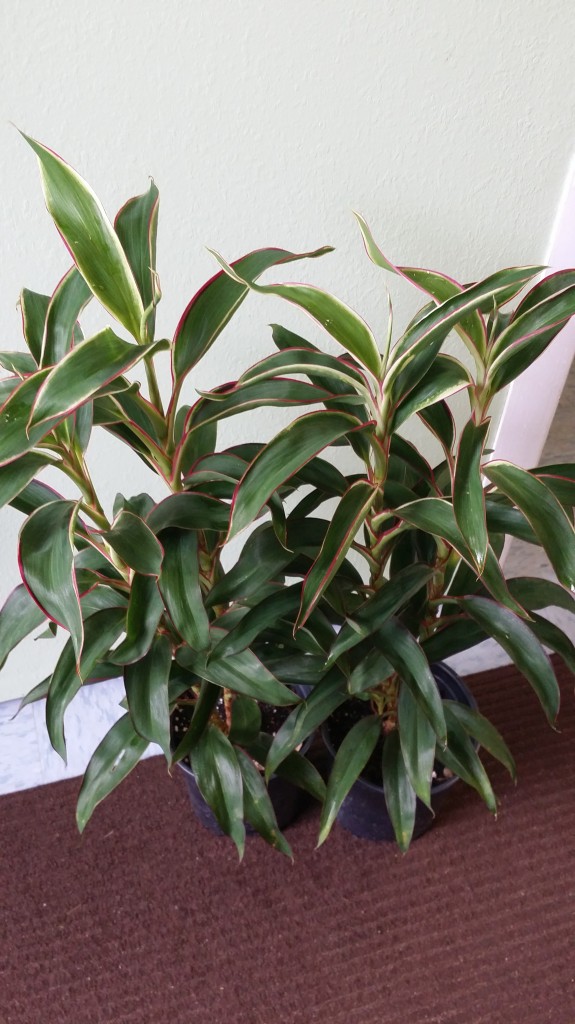 Medinilla Myriantha has been pushing out lots of pink blooms lately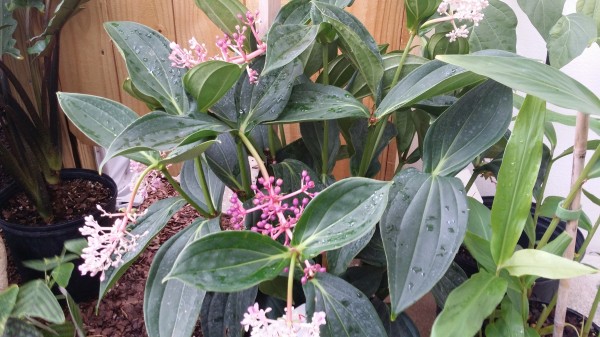 Heliconia Golden Torch is showing off its bright yellow blooms.  This one gets to about 4-5 feet and then blooms.