Here's a sampling of the types of tropical plants for sale at Exotica Tropicals:
Lots of unusual and hard to find tropicals that grow well in Brevard
(Everything I sell I also use myself in my jungle garden and it has done well for me)
Below is a list of a few of the plants that are offered for sale.. we are always rotating and updating our stock!
* Many Heliconias (lobster claws): Rostrata, Firebird, Tagami, Rauliniana, Distans, Carmasita, Red/Yellow Gyro
* UNUSUAL CORDYLINES (Ti) very cool varieties you don't see such "chocolate" "bolero tri-color" and "turkey tail"
* Heliconia Rostrata (lobster claw) in 3 gallon pots
* Red Alpinia Ginger – dwarf variety will bloom here in Brevard – PINK also available
* Colocasia Nancy's Revenge (nice yellow burst in center of leaf)
* Philodendron Pedatum -Very tropical looking climber with cool shaped leaf
* Alocasia "StingRay" Some real BIG ones! Leaf is shaped like a … you guessed it.
* Alocasia "Williams Hybrid" Purple Underside of Leaf, White veins on top -gets big 3gal
* Alocasia "Boa" elongated Triangular leaves with serrated edges – very cool
* Alocasia "Purple Sword" Cool dark blade-like leaves – dark purply leaves and strong grower
* VARIEGATED Crinum Lily – very cool, some large ones available as well as 3 gal size.
* Tahitian Gardenia "tiare"
* Tahitian Gardenia hybrid "Heaven Scent" -A very rare version of Tahtian Gardenia that makes giant
flowers with a twisted double center (see pics)
* Sunshine Trees -fantastic bright yellow and green variegated leaves.
* Red Tower Ginger – Costus Barbatus
* Alocasia Calidora (enormous round leaves)
* Alocasia Portdora (giant triangular leaves)
* Alocasia Plumbea "Nigra" (dark purple leaves)
* Philodendron Gloriousum (Velvety Dark Green leaves w white veins)
* Philodendron Speciousum (huge leafed climber)
* Philodendron Giganteum (Giant leafed self trunker satys on ground)
* Monstera Deliciosa (huge leafed climber with holes through leaves aka Swiss Cheese)
* Purple Crinum Lily in HUGE SIZES -also available in 3gal size.
* Red-Form Hurricane Palms
* Rooted and growing "Aztec Gold" Plumeria
* Rooted and growing "DUKE" Plumeria
..and plenty of other plant oddities I don't have room to mention!
See below for example pics -many from the garden:
Heliconia Rostrata in 3gal

Rainbow Eucalyptus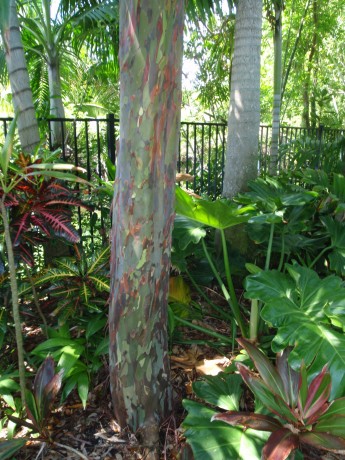 Dwarf Red Alpinia Ginger (pink also available)

Alocasia "Stingray" (some BIG ones available)

Philodendron Pedatum

Alocasia Purple Sword

Sunshine Tree

Alocasia Williams Hybrid

Alocasia Plumbea "Nigra"

Hard To Find  CLASSIC  Tahitian Gardenia  – The "Tiare Flower"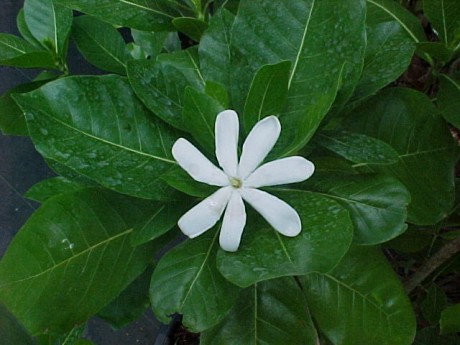 RARE Tahitian Gardenia v. "Heaven Scent"

Variegated Crinum Lily (hard to find)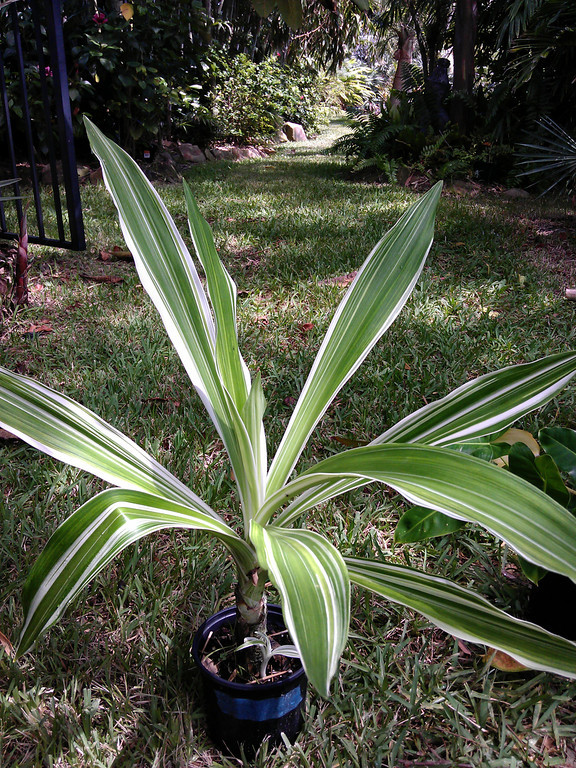 Huge Purple Crinum Lilies

Monstera Deliciosa

Philodendron Giganteum

Heliconia Firebird

Alocasia Calidora (Gets Huge)

Heliconia Rauliana

Heliconia Distans

Heliconia Tagami

Red Tower Ginger – Costus Barbatus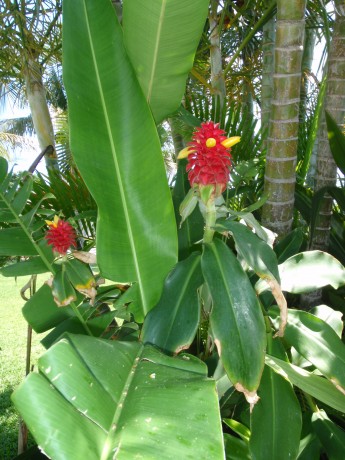 Philodendron Gloriousum

Alocasia "Boa"