Exotica Tropicals is filling up with cool new plants- here are a select few from around the nursery.
We are OPEN Wed – thru Saturday 9:30 to 1:30 PM (1 pm on Wed) going forward.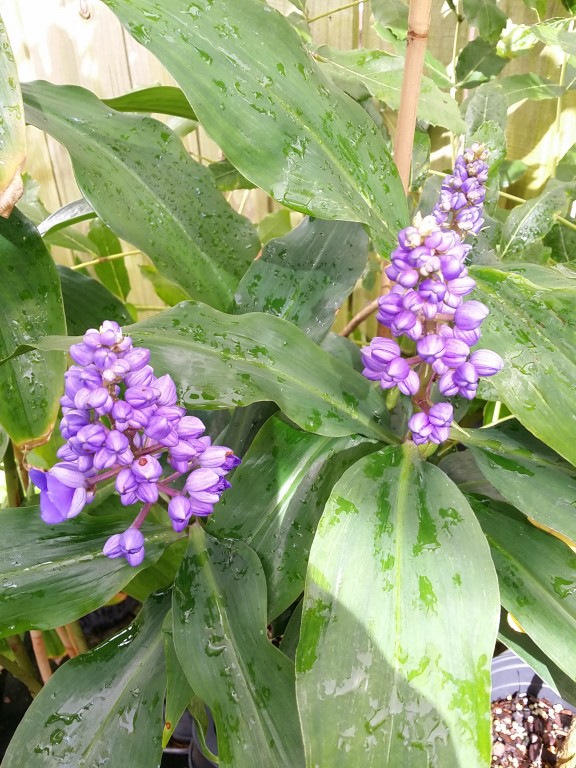 Blue Ginger Dichorisandra thyrsiflora In Bloom Now!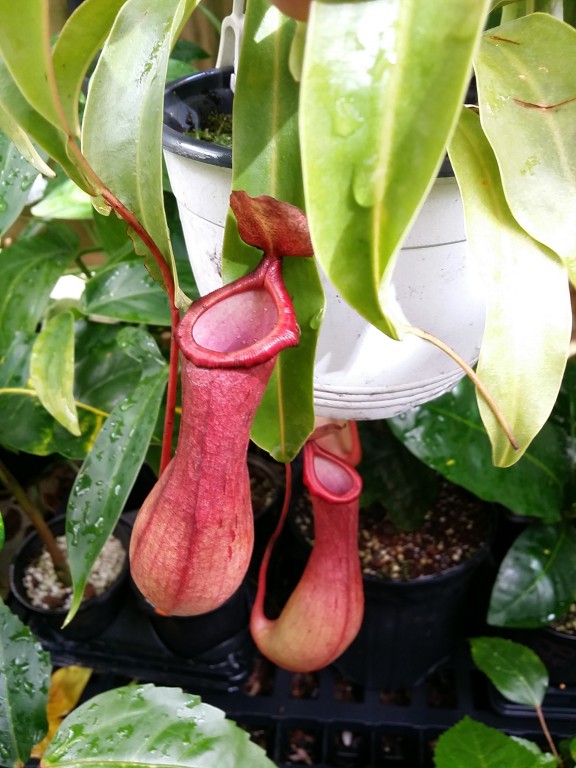 Nepenthes Carnivorous Pitcher Plants in Hanging Baskets w Plenty of Pitchers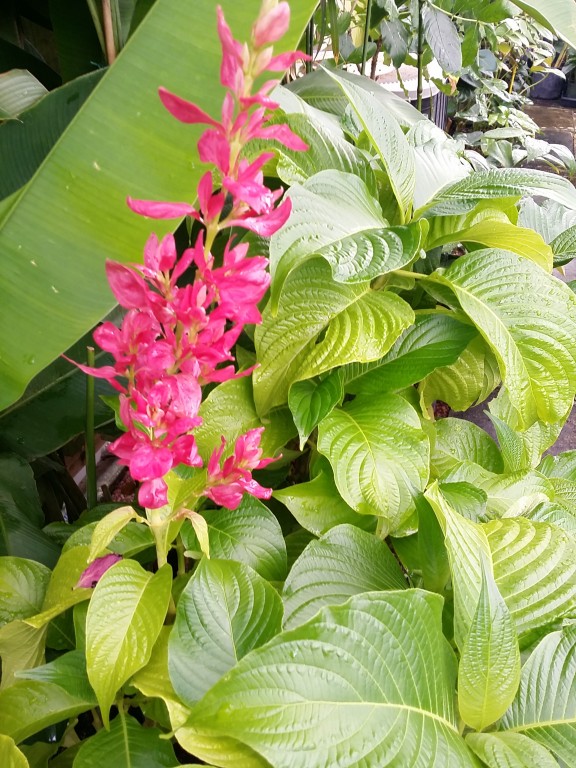 Brazilian Red Cloak Megaskepasma erythrochlamys – Full and In Bloom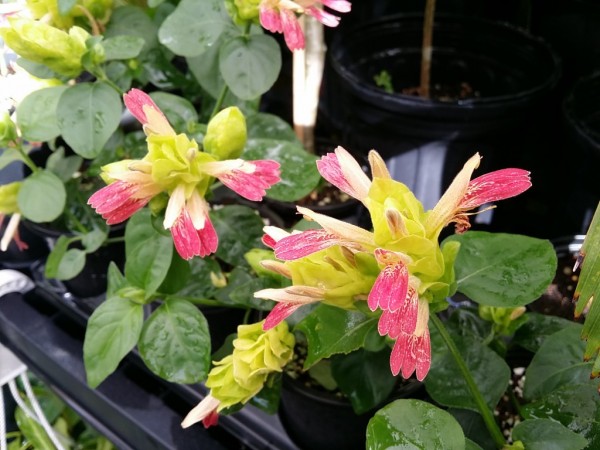 The Uncommon "Shrimp Cocktail" Shrimp Plant- this one has Pink, Yellow and White in each bloom.
The nicest color of all the Shrimps!   In 4″ Pots.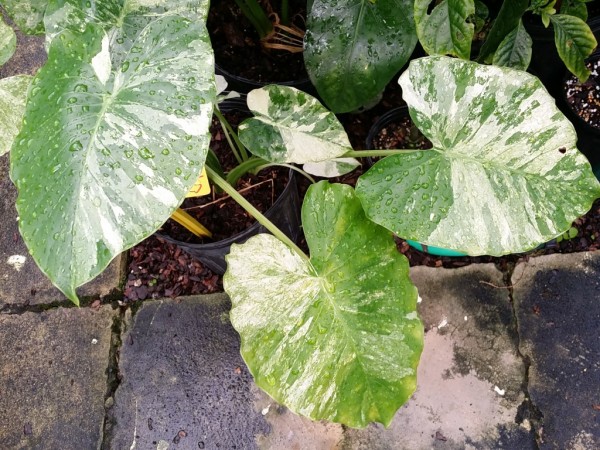 Variegated Alocasia gageana. This is a smaller elephant ear with leaves to about 2 feet wide, full of white variegation.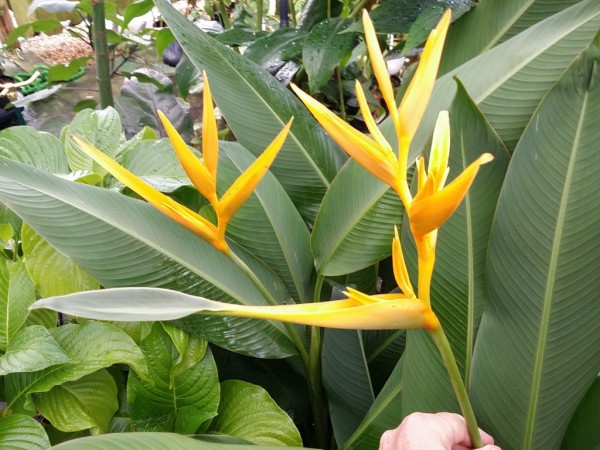 Heliconia 'Golden Torch'  Blooming like crazy- Canary Yellow, up to 4-5 feet tall.