This week will be our last week open before we go on vacation
Exotica Tropicals will be OPEN  Wed 7/1 – Sat 7/4 2015 from 10 AM to 1:30 PM
The nursery will be closed the week of 7/13/15.
THIS WEEK WE ARE HAVING A FOURTH OF JULY SALE!
Print out the coupon below and save 15% on EVERYTHING.
One particularly nice plant we currently have in stock is Heliconia x 'rauliniana'
This heliconia loves bright light, and a moist soil.. growing from 7-10 feet in height. It is a hybrid between a hanging heliconia and an upright- its huge screaming red blooms emerge as uprights, and then begin to twist and elongate, finally hanging down or corkscrewing.
Quite cold and wind tolerant, this is a great Spring / Summer bloomer in Brevard County.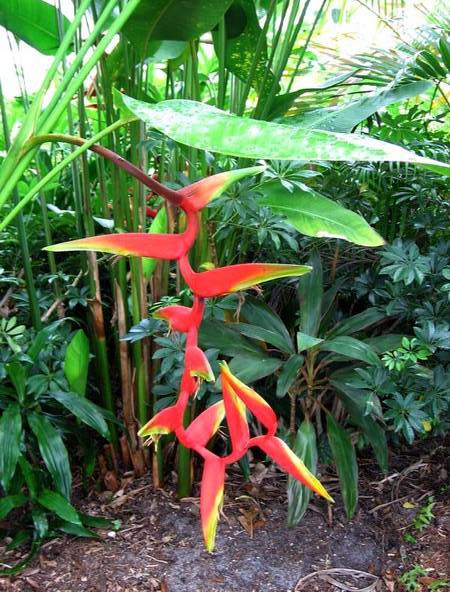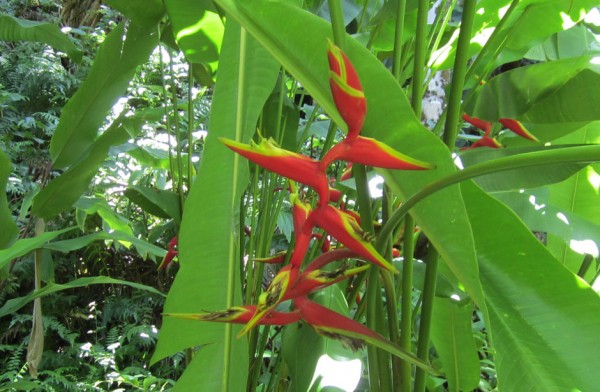 Heliconia x 'Rauliniana'
We've got loads of other Heliconia, Tropical Trees (Ylang Ylang, Sausage Tree, Rainbow Eucalyptus, etc) Big Leafed Elephant Ear Alocasias and Xanthosomas, Gingers and unusual Philodendrons and Monsteras.
Stop by this week, check out the jungle and get something on SALE!