Our plant show season has wrapped up and Exotica Tropicals will be open Wednesday through Saturday 9:30 am to 1:30 pm.
We are stocked up with all kinds of cool and crazy plants, trees, aroids and tropicals- and we keep bringing in more every week. Stop by and see what's new, and keep your eyes out for our impromptu sales!
Here are a few things currently IN STOCK at Exotica Tropicals:
Red Flamethrower Palm
Rainbow Eucalyptus (Eucalyptus deglupta)
Heliconia rostrata (Hanging Lobster Claw)
Ylang Ylang Tree (Cananga odorata)
Sausage Tree (kigelia africana)
Many Gingers and Heliconia varieties
Alocasia portora and calidora
and tons of aroids- Philodendron, Monstera, Anthuriums, and more..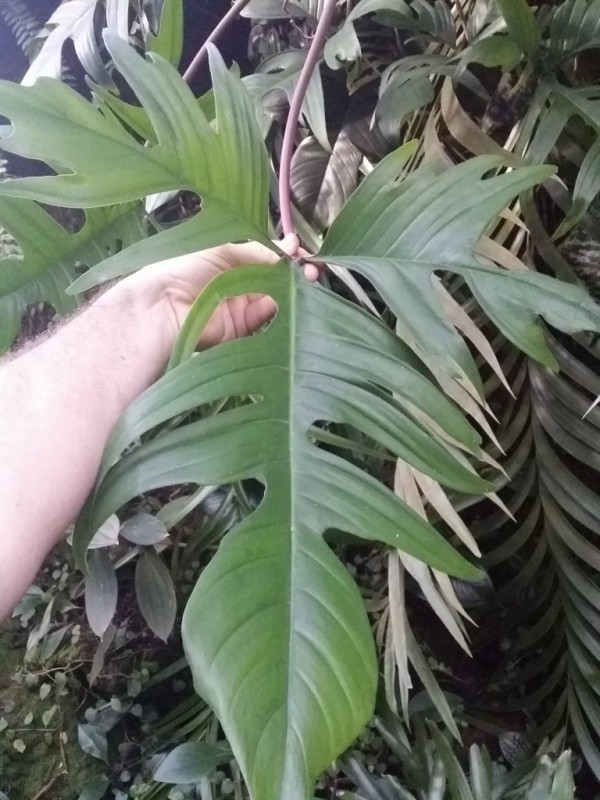 Philodendron 'Florida Compacta' looking not-so-compact at Selby Gardens- this one has a bumpy red/pink
petiole and gets beautifully scalloped leaves.. looks great growing up a tree trunk or plant totem.