We've got quite a few cool items around the nursery- FIJI ISLAND HIBISCUS is back in stock in 3 gallon pots.
This unique hibiscus is a good grower in Brevard and features a very unusual flower that has a dark purple center on light purple petals.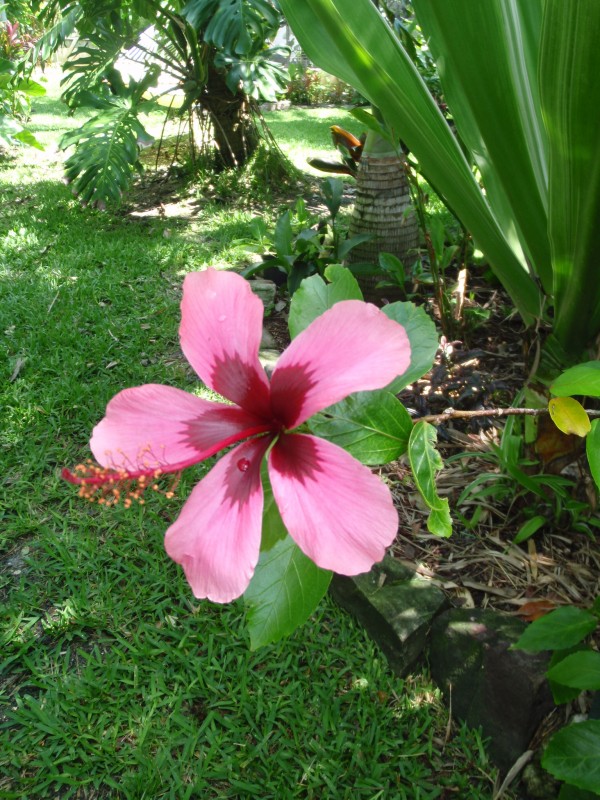 Hibiscus 'Fiji Island'

Golden Plume Schaueria flavicoma is looking really good these days at Exotica Tropicals with its bright yellow fuzzy flowers and shiny dark green foliage.
This is plant is quite drought resistant and can take a variety of light conditions, from near full sun to shade. The furry blooms are a real eye catcher and very unusual. Has proven to be a great grower in my Melbourne Beach garden. This is a rare one!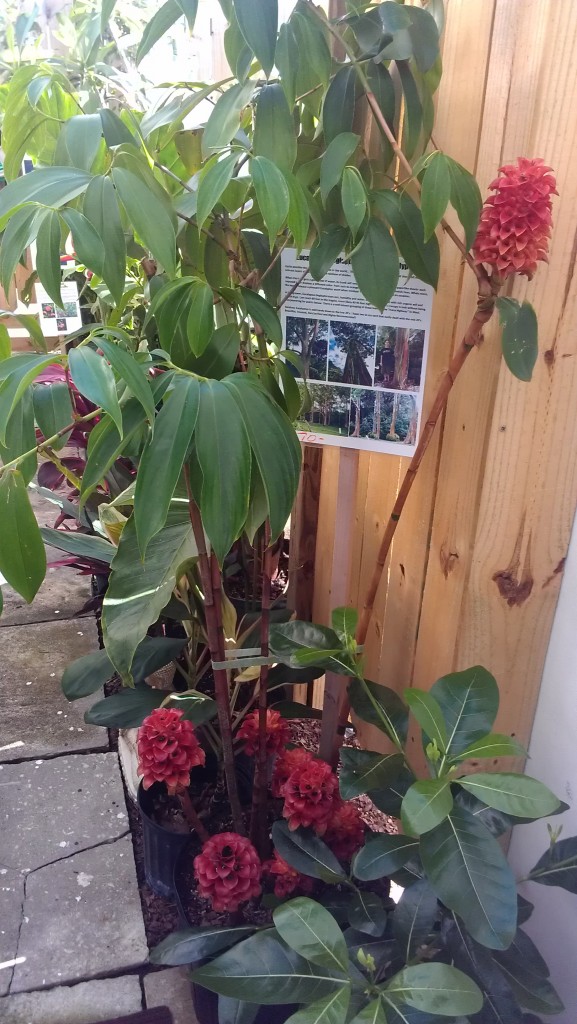 We've got Indonesian Wax Ginger (Tapeinochilos ananassae) in stock!
This awesome ginger has massive red blooms that grow up from the ground on their own stalks, as well as plenty of green leafy foliage.
Speaking of the garden in Melbourne Beach- the jungle there is growing and blooming like mad with all our recent rain.  I am about to set a date for the ANNUAL GARDEN TOUR + SALE.  It will be in late August, so keep an eye out for the announcement.. here are a few recent pics from the garden: